Why choose Thomas Electronics' Multi-Function Display CRT solutions?
We offer MFD repair for your CRT displays that will leave you feeling secure and confident in your multi function display.
We offer fully ruggedized CRT assemblies.
Our Head Down Display solutions can be fully Mil-grade compatible.
We can laminate Night Vision Goggle compatible filters in place.
CRTs can be refurbished at the end of life, thereby reducing overall life cycle costs.
Our products are guaranteed to match OEM fit & performance.
Early Warning Radar (EWR) & Electronic Flight Instrument System (EFIS) CRT replacement is available for most major military & commercial aircraft.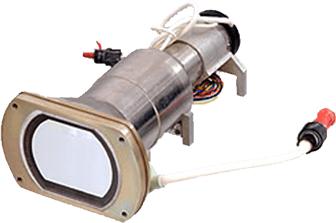 Learn what our multifunction display aviation CRT solutions can do for you.